[use the right-hand scroll-bar to see more pictures from Bricktops]

For even more Bricktops photos from the Buzz Berkeley night, visit http://public.fotki.com/coryallegory
There's also a gallery of Bricktops photos old and new here.

Mary Mary, Sasha and Cory -- the Black Tuesday on Friday crash didn't affect them at all.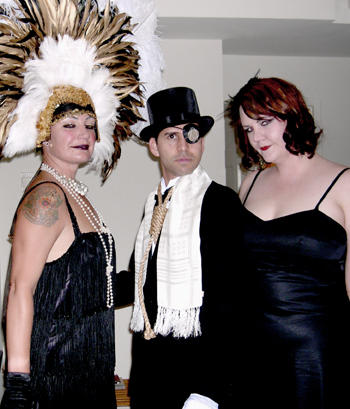 Mary, Mary, taxi dancer at Bricktops.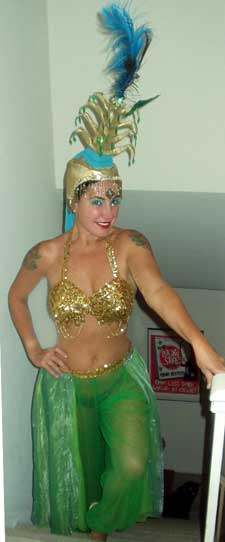 The Moveable Feast Salon of Bricktops Kids arriving at the Parlour in style. photo: Cory Marie.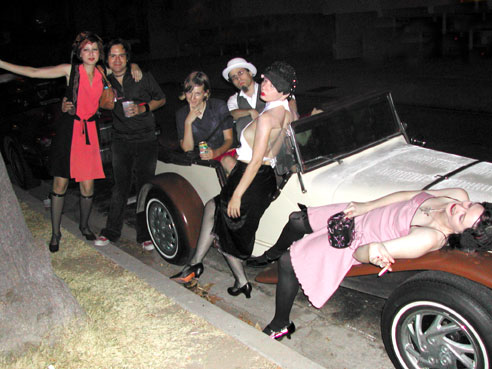 Vaginal Davis and Pleasant Gehman photographed by Jenny Lens at Bricktops Xmas 2004.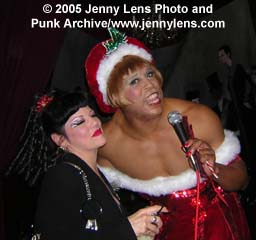 Bricktops bartender Kimberly Kim photographed by Jenny Lens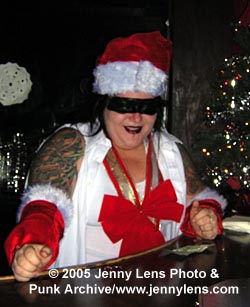 Vaginal Davis with Warner Bros Recording Artists The Ditty Bops wearing lingerie.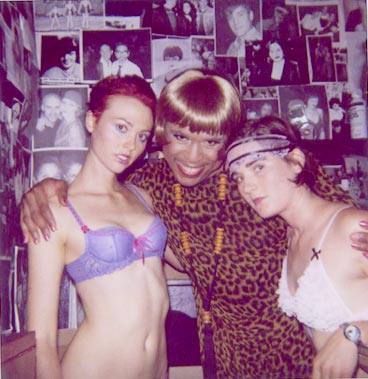 Vaginal Davis performing on stage with Warner Bros Recording Artists The Ditty Bops at Bricktops. Credit: Jason DeFillippo