[use the right-hand scroll-bar to see more pictures from Bricktops]

Handsome celebrity photog Kevin Abosch getting cozy with Ms. Davis in the DJ booth at Bricktops at the Parlour Club. They are registered at Barneys.
photo credit: Kevin Abosch

Three photos of Rebecca Lynn and Friends performing as part of Bricktops' Irving Berlin Salute.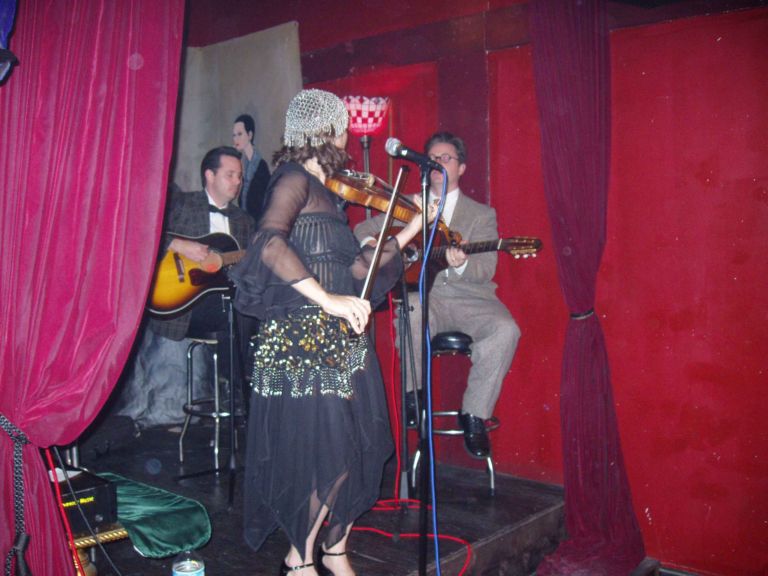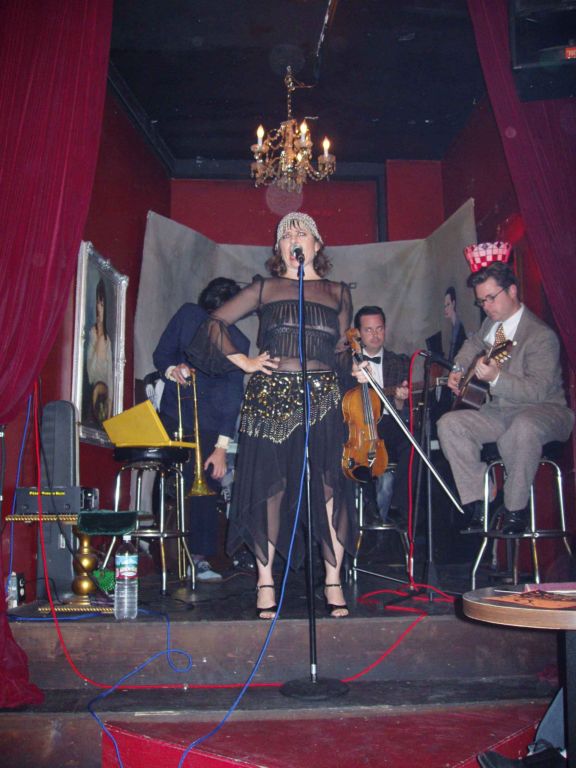 Ms. Davis with Cossack Leader and LA Club Legend Henry Peck of the Veil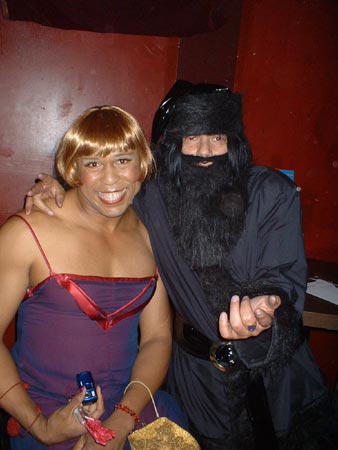 Here's a photo of Vaginal Davis as Miss Bricktops at Bricktops at the Parlour Club with lesbian icon Gwen Turner of the upcoming showtime mini-series "The L Word". [photo: Don Spiro]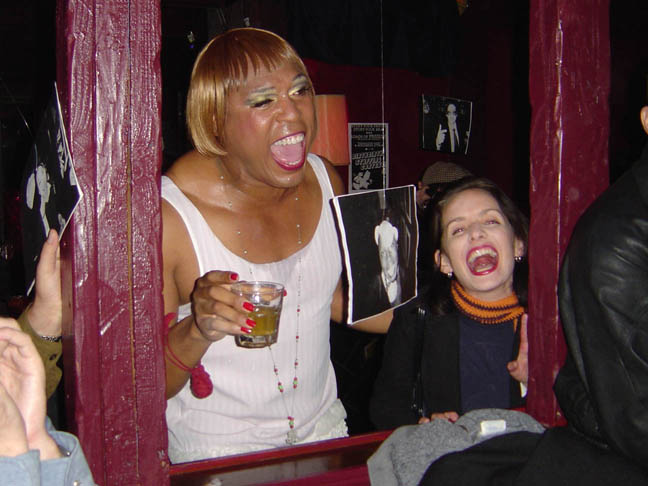 The charming hostess of Bricktops -- photo by John Sanchez.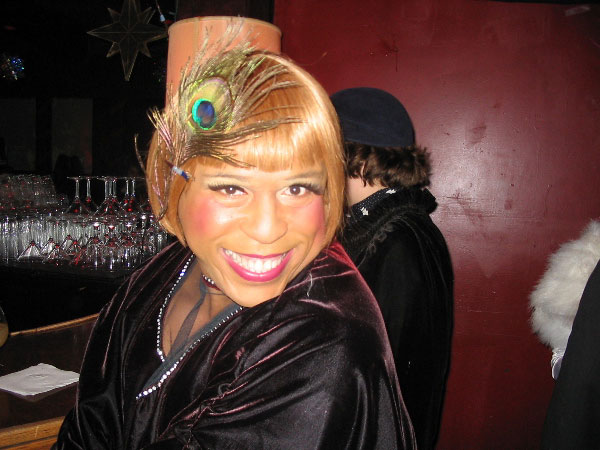 Montreal, Canada's zany goofball Creekbird performing his salute to Charlie Chaplin at Bricktops at the Parlour Club. [photo: Don Spiro]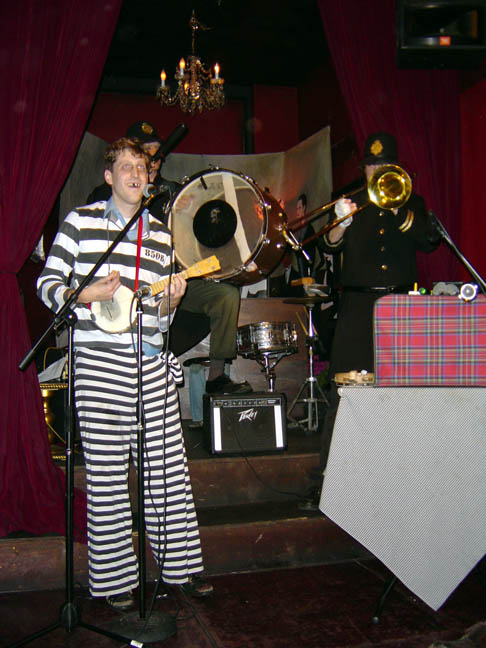 Two Hot Mamas! The Hostess of Bricktops along with Selene Luna. [photo by Jane Cantillon]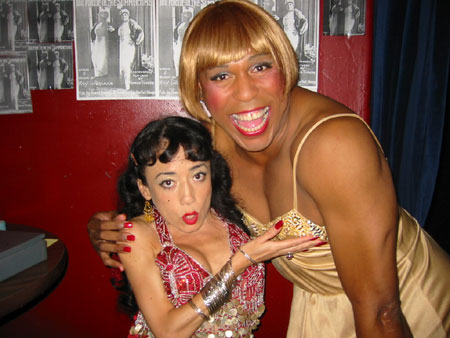 This picture of Mr. Uncertain and Selene Luna of the Velvet Hammer Revue is so cute. [photo by Jane Cantillon]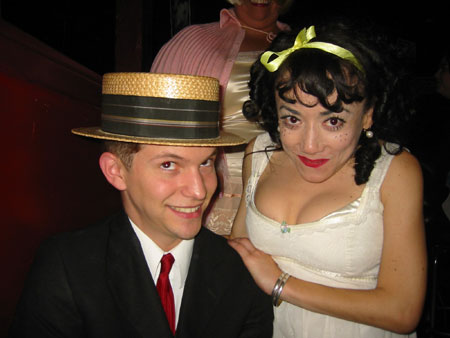 Bricktop the great niece of the original Bricktop with door girl Meesh and Norman Ghoulsen the Galveston Texas Harmonium Expert.
Picture of Bricktop and pals by Lenny, the Young Elder.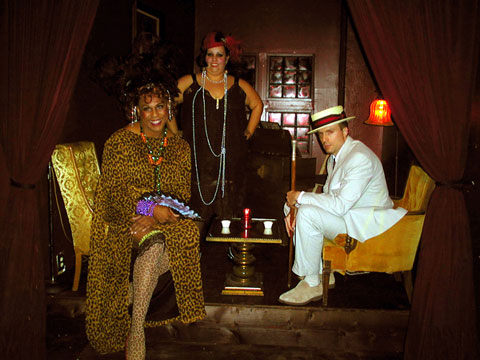 Alexis Arquette at Bricktops masquerading as a dowager Empress with an accent mark on the Dow.
Picture of Alexis Arquette by Malik Gaines.